Arabesque Media is a premier company for those who want to do business in the Middle East. We provide number of marketing services in both Arabic and English to help you reach out to your target audience in the Middle East.
Arabesque provide an array of services to help your business including:
Marketing and Public Relations consulting
In todays digital age marketing has evolved to be a wide and complex concept. In the past marketing was more about print advertising, direct mail and telemarketing. Even though those service still exist and work for many companies but the online media has brought new options to the table including websites, email marketing, social media and youtube promotions. With our 22 years experience we combine the traditional marketing tools with the new digital marketing to offer our client the best of both worlds.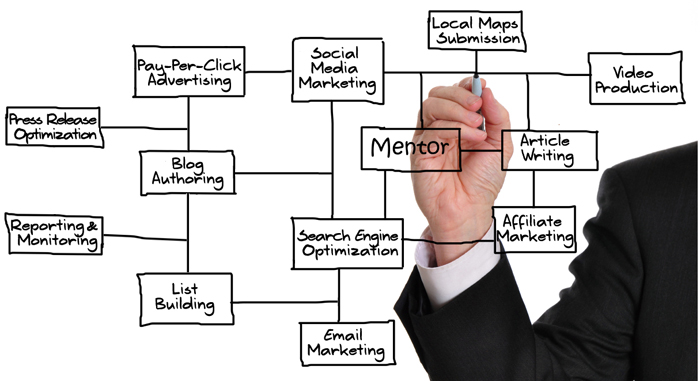 DTP and graphic design in Arabic language
Our design team are qualified designers using the industry standard Adobe Creative Suite products such as InDesign, Photoshop, Illustrator, Adobe Premiere and many more. We are capable in producing effective and eye catching designs in both English and Arabic languages for companies who want to reach the general public or the Arabic speaking community in the US or the Middle East.
Strategic planning
Depending on your goals and target audience we will design a short or long term marketing strategy to fit your needs. We will utilize all or expertise over the years to build a custom marketing strategy to be executed over a period of time with your budget.
Email marketing
Building your email campaign is one of the most effective ways to communicate with your clients and potential clients. When we build your email campaign we ensure that your build a strong list, design an effective email and measure and improve your email marketing strategy over time.
Advertisement placement
You might have an advertising strategy but not sure where to place it for most cost effective result. We will research the market based on your needs and recommend the best advertising outlets for you. Whether its a print advertising, radio or TV we can find the most suitable media outlet.
Social media setup and promotion
One of key marketing strategies in today's market is customer engagement. Using social media is not just about posts. It's about posts that produce engagement and results. We can build your social media strategy to encompass your well defined and consistent message to your audience. Producasting your message accross the board to multiple social media is another key factor for a successful social media campaign. We can link your website and social media to send your consistent message across all platforms.
Online advertising: local, national and international
Your online advertising options are growing everyday. Choosing your keywords, audience demographics or geographic target along many other options could become a tedious task. We will design and build your online advertising and explain the campaign process in simple and easy to understand terms so you can decide how and where to place your advertising dollar. Monitoring and adjusting your online advertising is a crucial part of improving your rate of success. We will provide you with reports and suggestions to help improve this process.
Video production
One of emerging marketing tools is your company video. However due to the cost of production many companies shy away from utilizing this important tool. We will help you produce your company's video and share it on your website and various online platforms. Our videographers and video editors will produce a high quality video to put your company on the path of best online marketing tool.
English-Arabic, Arabic-English translations
Due to the ever growing consumptions within the Arab-American community (7-9 million in the US) and in the 400 million plus Arabic speaking people in the Arab World we do realize the importance of having your collaterals and marketing campaigns done in both English and Arabic languages. We can provide you with across the board marketing materials in both languages to maximize your reach and return on investment.
To request an in person or online meeting feel free to contact us:
Tel. 703-745-5395 or via email at this link
Arabesque Media is a registered Google Partner